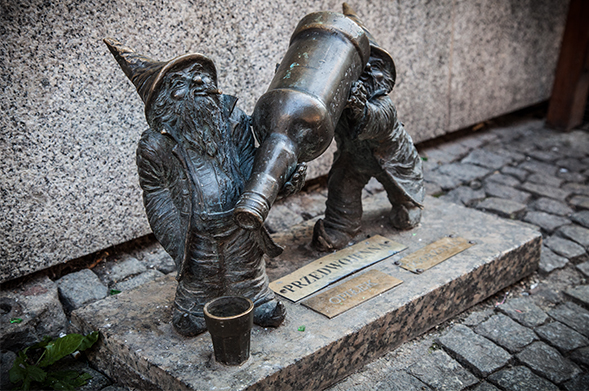 If you are going to visit Wrocław, there are a few things you should get to know about the theme creatures of the city – which are Dwarves (commonly known as "Krasnale Wrocławskie", or Gnomes). They make discovering and exploring the city even more entertaining, and their appearance in some way represents the area in which they are placed. You can find them all over Wrocław, hidden in the corners which makes it kind of a city's Easter egg.Read along to find out everything about them!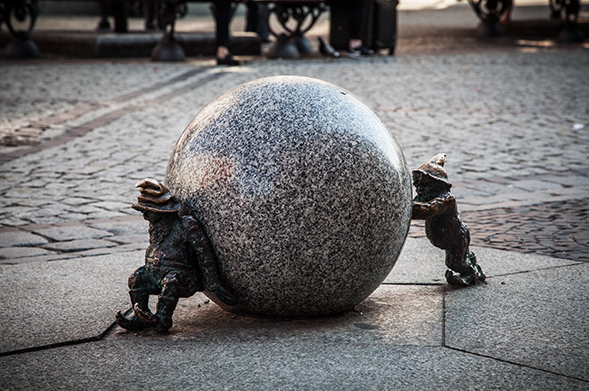 Little bit of numbers
The first few of them were made in 2005, and total number of Krasnale is currently 352, but the population is still growing every year. You can even get your own designed and made right for you by the master dwarves maker. (the rumor says that it goes for around 4k zł) Check out the video below if you want to see how they are made:
Gotta love the craft! (video doesn't have English subs tho but worth checking out anyway)

Little bit of history
The story about how the dwarves appeared in Wrocław's is told in a few different ways, but the most likely to be true is this one – that during the 80's of the XX century, the movement called the "Orange Alternative", that was mocking the communist goverment started to spray paint dwarves on the walls as a symbol of their protest, which later on became the theme of the city when artist Tomasz Moczek created the first 5 gnomes. From that moment other companies and institutions picked up on this idea, andstarted to make Krasnale for themselves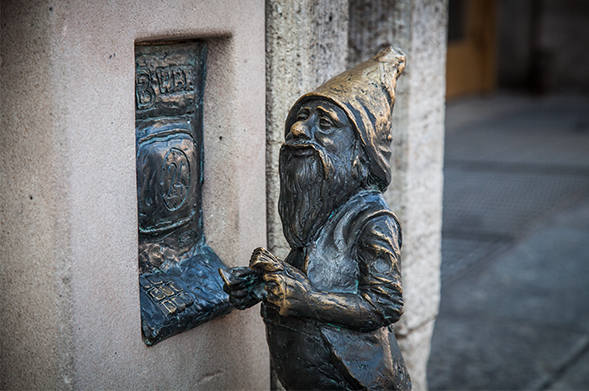 Dwarves Go! – catch them all!
Have you heard about the popular mobile game "Pokemon Go!"? Well, in Wrocław we've got our own version of it! It's called "Go Wrocław Krasnale", and you can find and tick them all out there. It's not as advanced as the Pokemon game, but still fun enough to try out. You can download the app from google play store for free right here: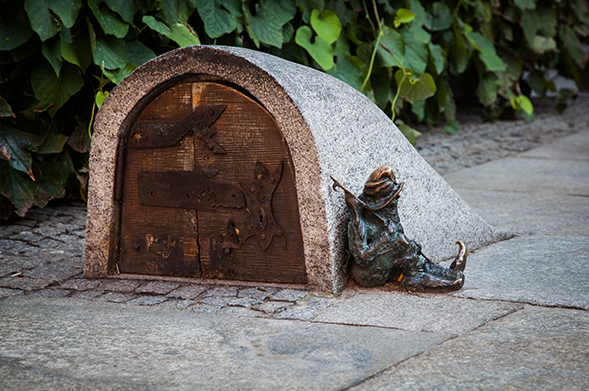 Festival of Dwarves in Wrocław
Once a year, there is even a festival in Wroclaw, which is celebration of these cute little creatures. This time, it lasted from 7 to 9 of Semptember, and included many attractions like Gnomes parade, city games, music concerts, stories and tales about Krasnale, some comedy show, silent disco and much more! Most of it is totally avaiable for free, and most (but no all) of the attractions are set towards children, however despite your age this one is definitely to try out if you will be coming to Wrocław at the beginning of next September. 🙂

So I hope that you have found information that you were looking for about Dwarves of Wrocław in this post, but if you would like to listen to some more stories about Krasnale or Wrocław's history and cuisine, join one of our tours and let our helpful guide show you around. Link below:
If you have any questions just leave a comment, and see you in Wrocław!
M.
1