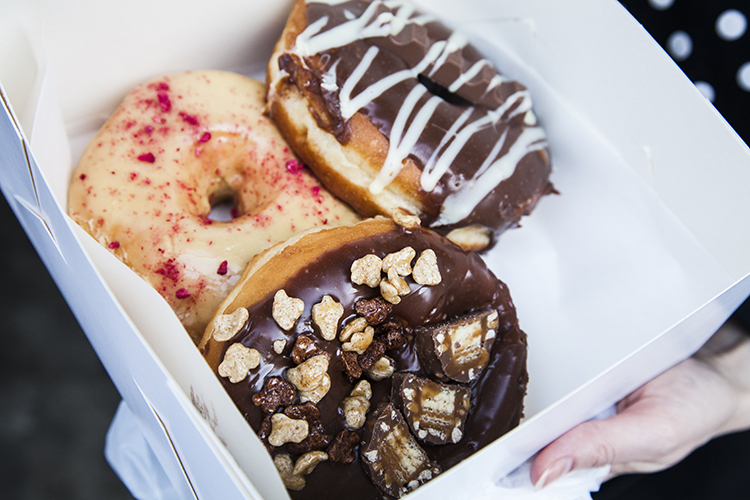 The way Polish people celebrate carnival!
Once in a year there is a very special occasion for all Polish foodies – so called "Tłusty Czwartek" – which literally means "Greasy Thursday"! Traditionally it always occurs on the last thursday of the carnival, and this year it happens to be on 28 of February. In this article you will get to know where to find best "Pączki" in Wrocław, how to make them with our simple recipe, and what Polish people also do eat on this very special Thursday. 🙂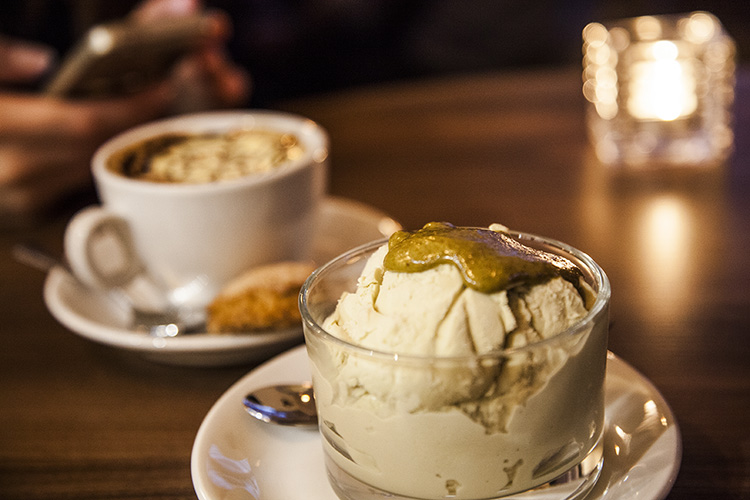 Tłusty Czwartek – where the tradition came from?
This tradition dates back to the days before Christianity in Poland, so it is more than 1000 years old. Earlier it used to be a celebration of the end of winter, and the beginning of spring. The annual festival always involved feasting on greasy meals, meat and drinking wine. So in Poland sweet version of donuts were invented just around XVI century. But this treat used to be quite different back in the days, and definitely much more popular in savory flavours. And on top of that, one of them contained small nut or almond hidden in the middle, which was placed there to be found by someone as a lucky charm! However the modern version known for last hundreds of years is served with sweets stuffings and toppings, so this recipe really evolved and came a long way!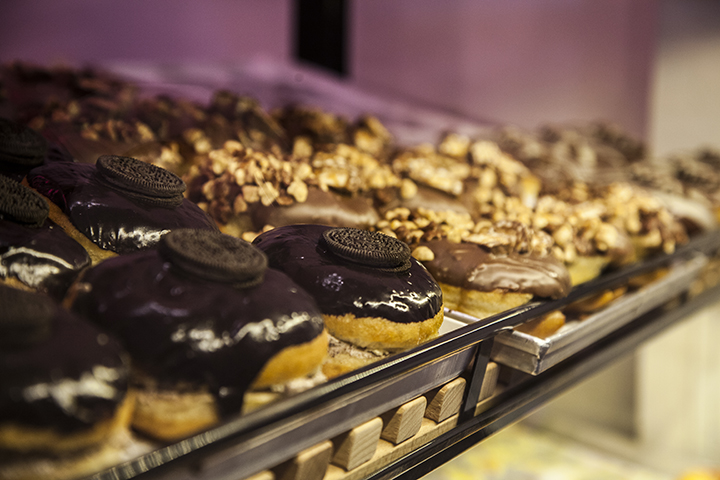 Simple recipe for perfect Polish donuts
With marmalade, pudding, chocolate, advocate, or sugar coating – Polish donuts taste delicious in any shape and form! Below you can find really great and simple recipe for the perfect "Pączki":
You will need:
1 kg of wheat flour,
0,5 l of milk,
~10 egg yolks,
Vegetable oil, (traditionally – pork lard)
10 dag of fresh yeast,
2 spoons of butter,
10 dag of sugar,
50 ml of alcohol,
Stuffing of your choice (marmalade, creme, chocolate itd.).
First thing you need to do, is kneating the yeast with the heated milk (250 ml), pinch of sugar and 3 spoons of flour. Let it rest covered for around 10-15 minutes. In the meantime grate the yolks with sugar nicely Next add the flour to this mixture, then the rest of the milk and reconstituted yeast.
We are starting to mix the dough prepared in this way until it stops sticking to our hands, then we pour melted butter and spirit into it. The alcohol will cause the protein in butter to fry quicker later on. Then we are leaving the covered dough in a warm place for about an hour. In this time it should double its volume.
When the dough is ready, you pin it out gently, and cut circles or form small balls, which will become pączki. To make the process easier, cover the countertop with some flour for less stickiness. Next take formed buns and leave them covered for another 30 minutes. Then throw them into heated oil – it should be soaked halfway.
After about two minutes of frying you should turn the donut to the another side. And after a quick while, take it out of the oil, and let it rest on some paper towels until the oil leaks down.
Now that your special treat is almost ready, there is only one more thing you need to do! You have to fill it up using confectioner's sleeve or syringe. The most traditional Polish flavour is without a doubt wild rose – with marmalade made out the flowers, you absolutely have to try this one! The other popular flavours used in this area are pudding, advocate, but in 2019 you can find them with almost endless flavours, so you can go wild while making your own! 🙂 And at the very end, cover the donuts in powdered sugar, frosting, chocolate, or whatever you like! At this point, your sweets are ready – remember to eat as soon as you can, because they are best served fresh – and enjoy your pączki!

Where to find the best Pączki in Wrocław?
When it comes to donuts in Wrocław, there is also a far range of choices. You can actually find some kind of pączki in almost every convenience store, and usually with a few flavours available. However, in many of those kind of places they are served to you straight out of freezer, so they are not recommended at all. But in my opinion, it's really worth to pay a few złoty more for a decent quality product, so here are few of my recommendations on where to find some good ones.
Stara Pączkarnia / Nasza Pączkarnia
Opened in the last few years, average price for a donut is around 3,50zł, so it's more than the regular defrosted one from the supermarket – however there is certainly difference in quality. Also, at most of the times you can pick from around 10-20 different flavours from traditional ones to nutella, coconut etc. But a big the biggest obstacle for buying them might be the long queue which is usually there – mostly because of the good location. So summing it up, they are not The One, Chosen Donut, however might be worth trying if the line there is not too long.
Bite a Donut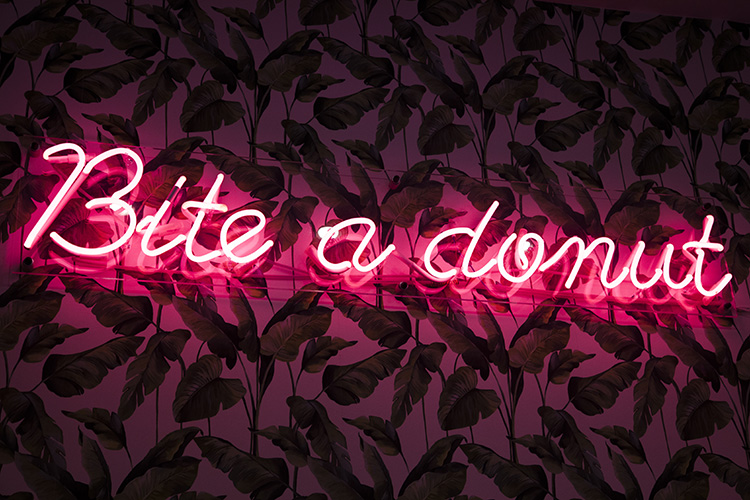 This place represents totally different approach to donuts. It definitely represents the new foodporn trend and much more modern approach to this sweet treat. So the flavours used mostly at this donut shop are something like kinder chocolate, bounty, oreo, milka. But I feel like they are missing the oportunity with not having stuffed donuts. And the other thing is their price – because 8zł for just a donut is in my opinion kinda pricey. But maybe worth trying anyway 🙂
Cukiernia Irma
If you are visiting the Market Hall (Hala Targowa) the good place to find your pączki might be a small bakery which sells decent quality donuts ate a really fair price. Like always, the most recommended flavour is a wild rose, but cherry stuffing might be worth trying out as well.
But if you want to find the truly best pączki in Wrocław from the oldest local cafe that specialise in this treats and makes the for almost a hundred years, you should join the Food Tasting Tour, and see how the real local cuisine tastes like in Poland! 🙂

fat thursday
,
food culture
,
foodblogger
,
foodies
,
foodtasting
,
foodtour
,
greasy thursday
,
polish cuisine
,
polish culture
,
polish traditions
,
polishcuisine
,
Polishfood
,
tlustyczwartek
0