Speaking from our experience, the people who visit Wrocław seems to really miss out on a lot of places that are not so obvious to find – yet are really worth paying a visit to. So we decided to do you a favour and put a few of them together in a list with pictures, to make sure that more people will get a chance to discover those unique areas!
You can check them out below: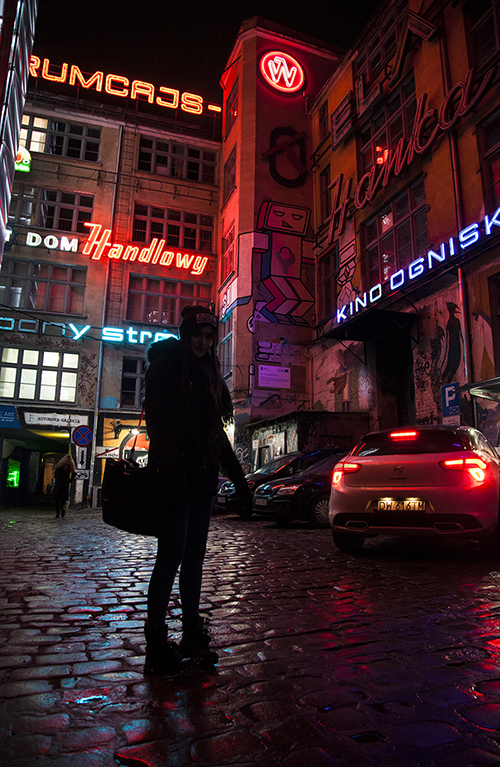 1. NeonSide Gallery
The Neonside gallery – it is first one the list, because it might be one of the most overlooked places in Wrocław, yet it is right in the heart of the city – which is the the Four Denominations District. It is a place in which you can find around 30 different neons from various companies and institutions, which in most cases doesn't exist anymore. This gallery is an art installation that could be found in a backyard of the old neon manufacturing company, at the Ruska 46C street. Foundation Neon Side has functioned for more than 10 years now, and the owner brought his first neon in 2005.
But it is really a beautiful, futuristic looking place, that will certailny give you a view one of a kind. It is also a great place for unique photoshoot sets, with some cool bars as well, and occasional silent disco parties.
PS. Remember to make sure to go there after the dusk – it makes it a really colorful experience!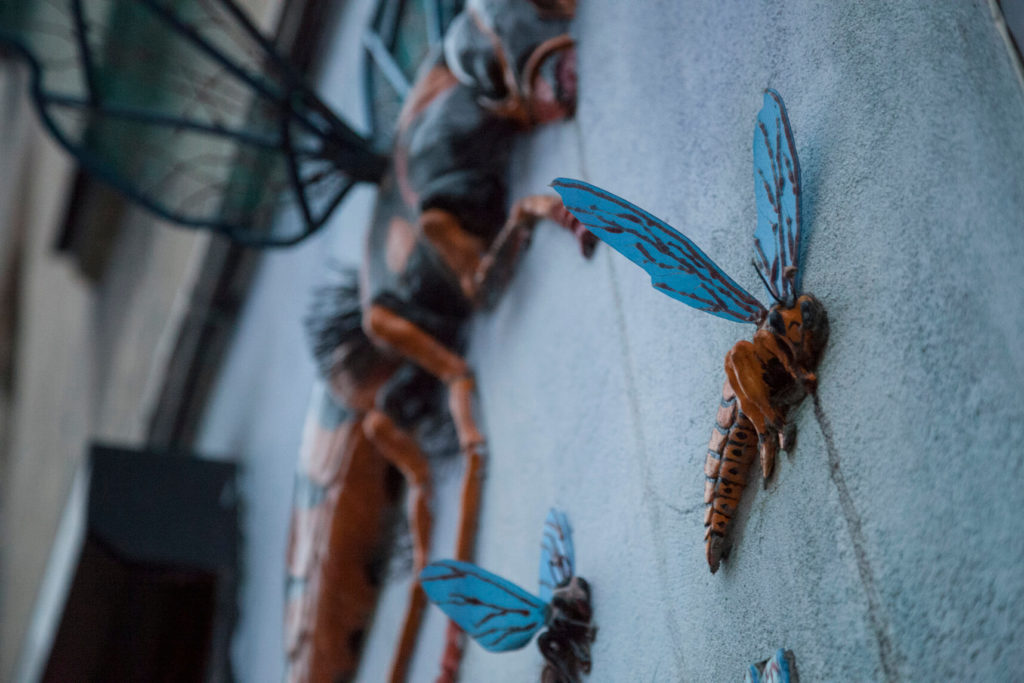 2. Backyard at the Roosevelt street
The second one that visitors in Wrocław miss out on the most at, is the backyard at Roosevelt's street. The entrance doesn't look very welcoming, but it certainly is a unique piece of street art.
All of the inner walls of the backyard are filled with different murals with paintings, and some sculptures as well. They are mostly touching on the topic of Polish culture and local history, but also nature, or pop culture.
So you can find some pictures of doggos over there, right next to Yoda from Star Wars, next to some monkeys and butterflies. Unusual place but worth checking out if you have a lot of free time to spare in Wrocław.
Pro tip: go there during the middle of the day. 🙂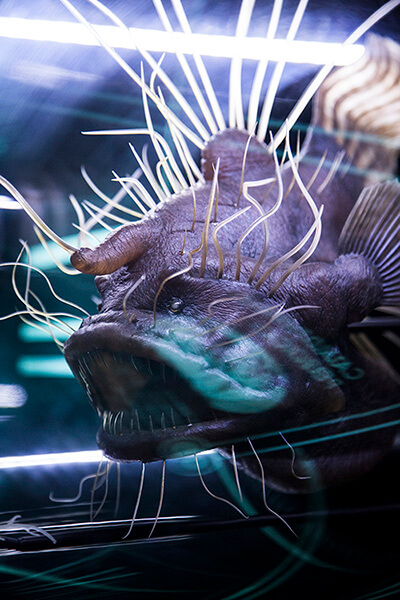 3. Hydropolis
It is a place founded quite recently – in , and it's revolving mostly around the water – its history and place in the world, at every scale. In our opinion, it is very modern looking and adventurous experience, especially if you have a children with you and you would like to get them interested in sience. It is full with interactive installations, starting from some robots, mini-games, sea creatures, interesting facts to discover. It also does have a chillout zone, and the prices are around 15-25 zł for children and adults.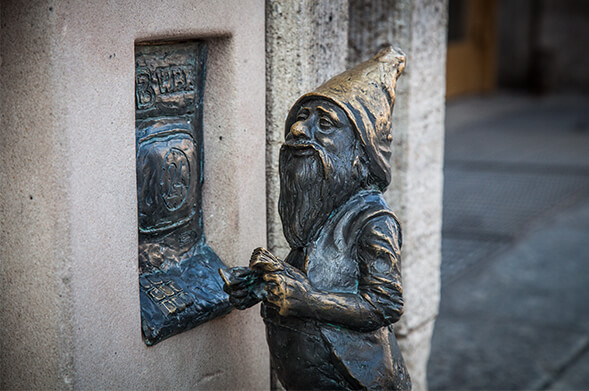 4. Dwarves of Wrocław
Those tiny little creatures, which became a symbol of our city. They are not really at just one place, but they are hidden and spread around the whole town for you to discover.
There is around 350 of them already, and they make discovering the city very enjoyable and entertaining. To make it easier to keep a track of them, you can you can use an app called "Krasnale Go".
You can find the link and read more about them right here in this article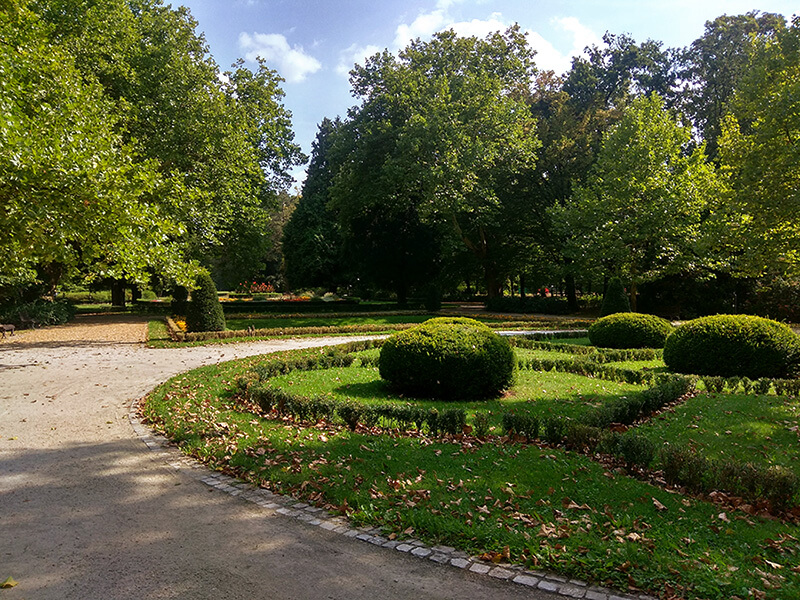 5. Park Południowy / Southern Park
This is without a doubt one of the most beautiful from 44 different parks that were ever built in the Wrocław area. It was designed and created from scratch in a year 1892, by a landscape architect Hugo Richter and botanist Ferdinand Cohn. It is around 15 minut drive by tram (17/6/7/2) or a car down the south from the city center, but if you have a few spare hours that you could use for relax, that might be the place to go. Especially during the warmer months, but also during the fall. There is a lake with ducks and swans, statue of Fryderyk Chopin, You can get some decent coffee and pizza out there as well, so there is really everything you might need for a lazy Sunday afternoon.
If you find this list interesting, please share it to make more people find out about them!
And if you would like to discover more interesting places, and listen to the stories about Polish culture and history and the Polish cuisine, book one of our tours and experience it for yourself.
See you in Wrocław!
M.
0