This spring we decided to join one of the greatest culinary moments in Poland during the year – the spring edition of "Restaurant Week" festival! You can read more about it and get your tickets for the next edition at https://restaurantweek.pl/ It was 11th edition of the event, and it lasted from 18th to 30th of april. "Restaurant Week" takes place in 13 regions, and over 30 Polish cities! And each one of them presents unique restaurant culture. Restaurants are carefully selected based upon high quality of products and kitchen, level of author's menu, and quality of service. They could not be a chain restaurant neither.  So we were sure, that we will have a great experience, however the hardest part was the choice! They are so many restaurants participating, and all of them are trying to impress the customers with their festival degustation menu, that it is really hard to pick some! 🙂
But after reading them all, our choice was the "Jasna" restaurant. Their menu seemed the most appealing to both of us, it was something we knew and loved mixed with something totally new. And also we have read, that they specialise in local regional cuisine, and deeply care about cooking based on local products.
Our first impression after getting there, was that the staff really takes care of the place, and interior is absolutely beautiful. "Jasna" in Polish language means "bright", and we knew right away how the place got it's name. Huge windows are letting a lot of light inside, however the weather was so beautiful yesterday that we decided to sit at a lovely table outside. So we got our drinks, and started waiting for the feast. The rules of the festival are, that everyone has got 1,5h for the dinner, to make sure that everyone who made a reservation will have the same chance, but we could say it was just right amount of time. The food arrived really quickly, so we made a quick photo for this post and jumped on this delicious looking food right away!
For the starter, we got to try smoked goose with beetroot, rhubarb, and hazelnuts. The meat was just great, and it was complimented very well with the rest, especially nuts played an important part.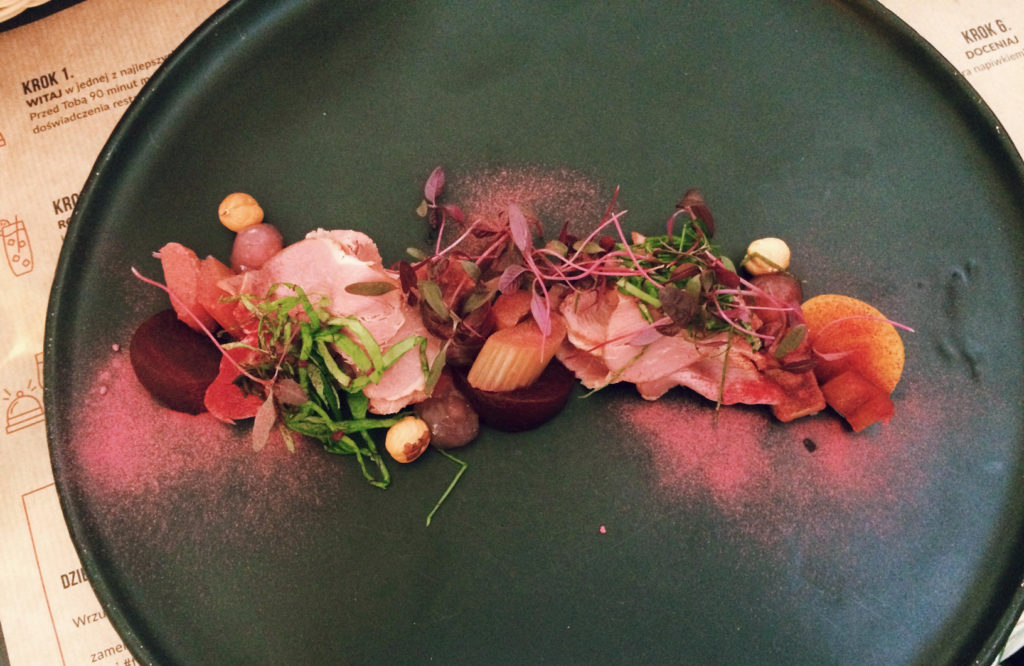 The main course was the rabbit roulade, with young peas, broad beans and chorizo – and as a fan of rabbit I have to say it was just perfectly done. The meat was soft and tender, and the flavours were perfectly balanced. Here you can see how it has looked before getting to our bellies: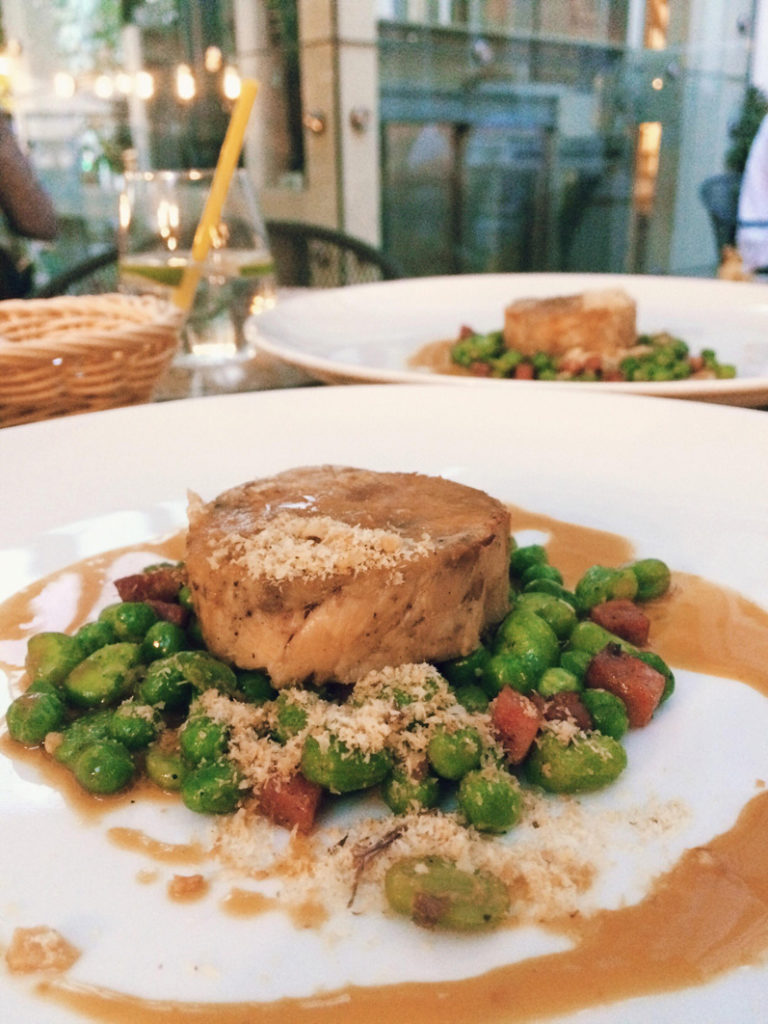 And then the polite waitress has bringed the dessert – which was the most unusual of all of the courses. It was nettle sorbet, with cinnamon cotton candy, crumble, and cider flavoured apple. So I have to admit, that I was not expecting anything to beat the rabbit this evening, but how wrong was I! The dessert was just stunning, and it was definitely something to broaden culinary perspective. Bravo!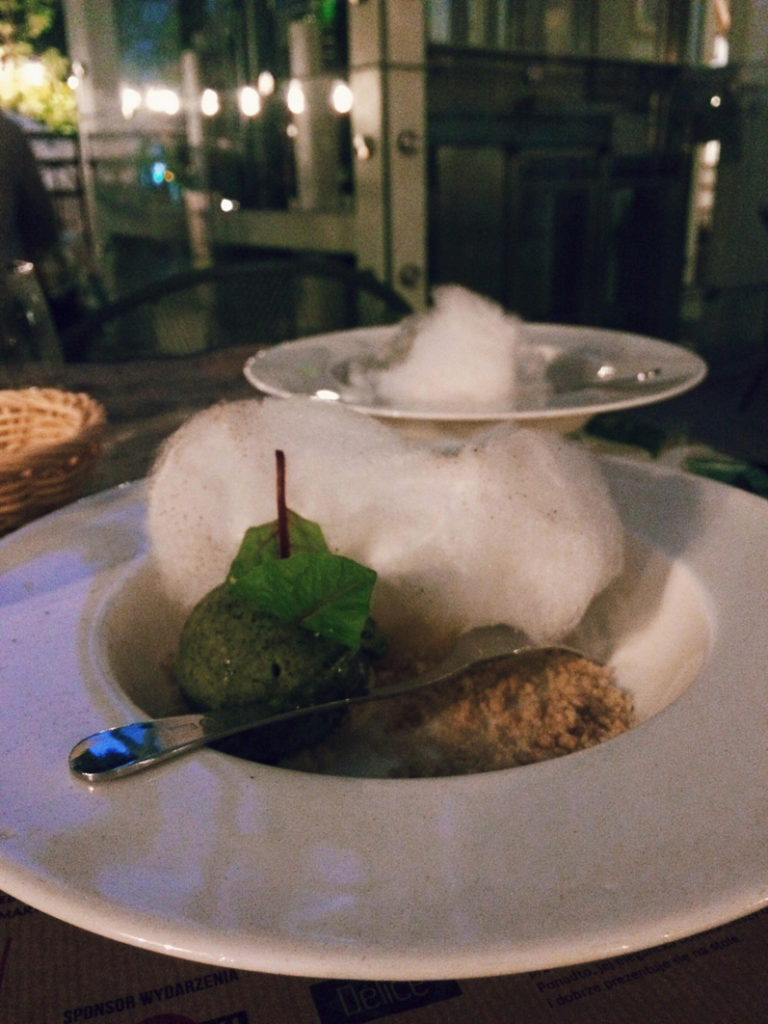 Summing it all up, it was a wonderful experience, and we can recommend this restaurant 100%. And for sure we will be a part of this festival as long as it lasts – so let's hope it will last forever, long live Polish cuisine! 🙂
M.
city
,
craftbeer
,
foodblogger
,
foodtasting
,
foodtour
,
polishcuisine
,
Polishfood
,
tastingtour
,
travel
,
wroclaw
,
wroclawtastingtour
0