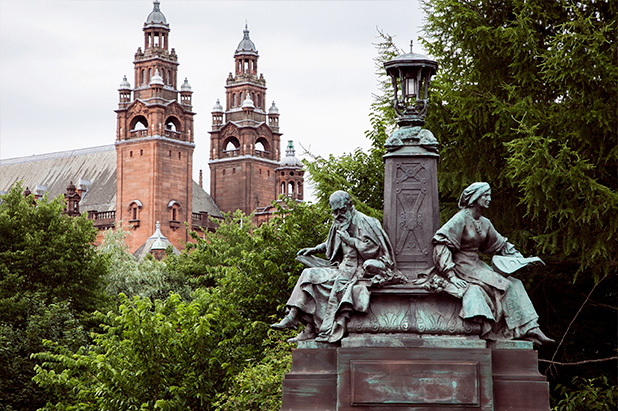 Last month we took flight to a land of the greatest IPA and Fish & Chips, which is obviously Great Britain – precisely Scotland this time!
On the first day we have landed in Glasgow, and started to explore right away after leaving our luggage at our room. The hunger kicked in hard, so we went to the nearest place, which was Bloc+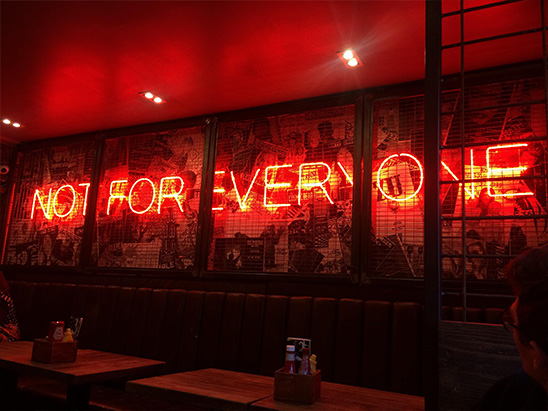 So the place itself the vibe and music was pretty good, however the food was not as awesome. We don't want to judge by only the small piece, so maybe the rest of the menu was better. Or maybe it's just not for everyone ;). But the music selection was just perfect!
However, our next experience was much better. We have listened to the suggestion of my guy Chris (cheers mate!), and went to the Drygate Brewery, which is right next to the Glasgow Cathedral and Necropolis.
We took the degustation board as usual, and the beers were really nice, with deep, aromatic flavours. The ones we tried were River, Outaspace, Jerk and Orinoko. We loved it there, Drygate is highly recommended on your way!
Take a look on these delights: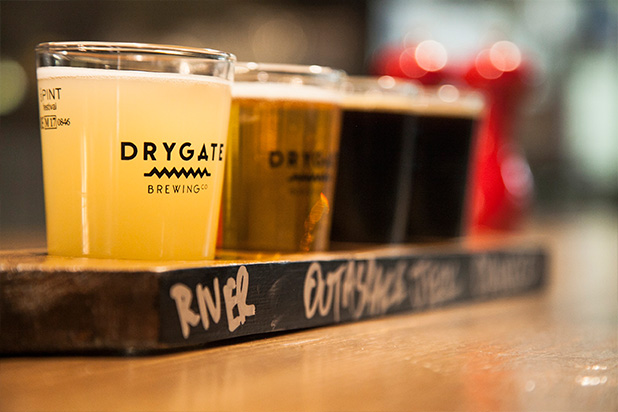 The thing we absolutely couldn't miss while beeing in Scotland, was a British breakfast – with some eggs, beans, toast, Scottish sausage, crispy bacon and tea with milk to go with!
So we went to the Blue Lagoon – place established at 1975, serving their specialties up to this day. And I have to say, the breakfast nailed it, but the dessert stole my heart!
It was nothing else, but crispy, deep fried Mars Bar – local classic specialty served in Glasgow (believe it or not!) It was just oozing with chocolate, straight delicious and highly recommended. (maybe just not by all the doctors)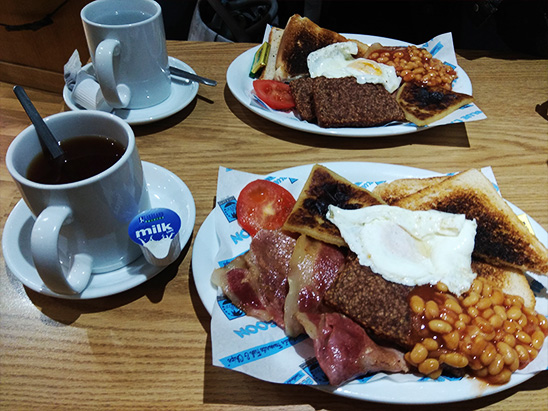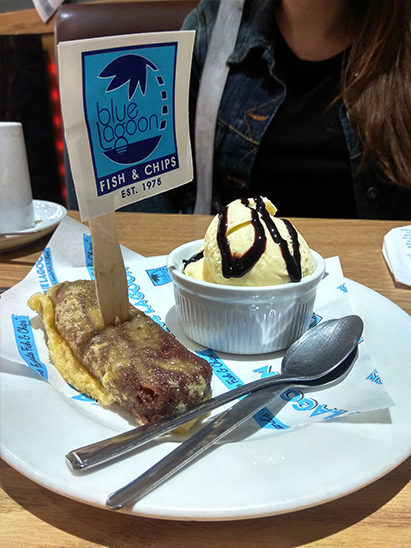 On top of that, we have tried some more Fish & Chips, Steak Pie, but the best experience was still ahead of us at this point. Because later on, we travelled across Scotland up north, right to Aberdeen, where we have visited "Mekka" of craft beer – which is the legendary BrewDog's bar.
The Ale's we have tried were: Hazy Jane, Sam, Jetblack, and Kottbuster. And Hazy Jane absolutely blew our mind, how good this New England IPA is! The rest of the beers were impressive and refreshing as well, and it was a pleasure to visit this place.
Take a look on the bar and the beerlicious drinks: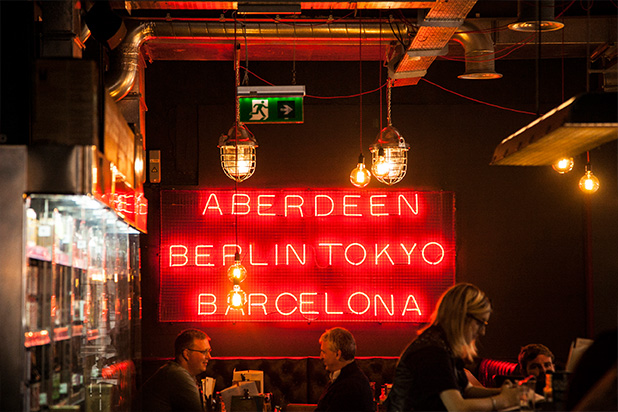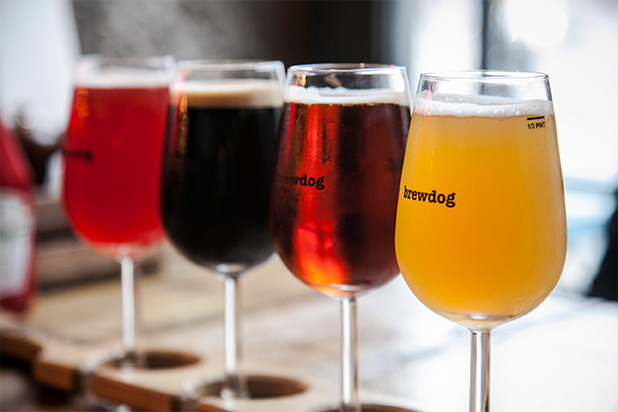 So if you have never had a chance to visit Scotland, you should not hesitate and go for it. Actually, Glasgow reminded us of Wrocław in some way. The places we recommend to visit the most in Scotland are Glasgow, Aberdeen and Fraserburgh.
Definitely worth a visit, and still not overpacked with tourists place – with friendly people, good food and delicious beers.
Check it out for yourself 🙂
Thank you for reading!
0